Havening Techniques Certification Training in New York, NY
July 7th 2018
10:00am-6:00pm &
July 8th 2018
10:00am-6:00pm
Trainers:
Doug O'Brien
,
Ira Scott
---
The Havening Techniques®, utilizing current neuroscience, can help with many issues, including distressing memories, trauma, fear and pain. Havening, a psycho-sensory technique, uses the sensory input of touch, imagination, and attention to create lasting change.
During these two days participants will receive one-on-one instruction by seasoned practitioners on how to apply this technique. This program is designed for nurses, psychologists, licensed mental health care workers, first responders, educators, coaches and many other professionals.
This two day weekend is the first part to becoming certified, the rest of the work will be done at home. Please see details on certification page
Come learn the latest innovations that will enable you to offer these cutting edge technologies to those you serve. *CEU's available, send inquiries to This email address is being protected from spambots. You need JavaScript enabled to view it. or call 516.712.8248
---
The TRS Professional Suite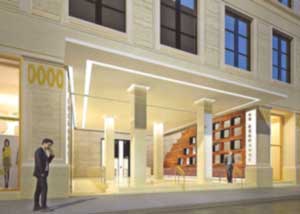 40 Exchange Place, 3rd Floor
New York, NY 10005
One block south of Wall street on the corner of William Street.