Havening Techniques Training, in-person in Wellington, New Zealand with Michelle Dalley on 25&26 March 2023
March 25th 2023
8:45am-6:00pm &
March 26th 2023
9:00am-6:00pm
Trainer:
Michelle Dalley
Presenters:
---
This training is for suitable for professional coaches, mental health professionals, therapists, NLP Practitioners and first responders.
During the 2 days we will cover a balance of the theory and neuroscience that underpins the Havening Techniques® and hands on practice within a friendly and relaxed atmosphere. Places are limited to give you plenty of time for us to answer questions and give each individual personal support, maximising your learning and development.
We'd love for you to join us. For more info and to book your place, visit: https://ignitegroup.co.nz/havening-training/
Venue: Wellington, NZ
Times: 9:00am start to 6:00pm finish
Please arrive by 8:45 am on day 1 to complete your Registration.
---
Havening Techniques Training, in-person in Wellington, New Zealand with Michelle Dalley on 25&26 March 2023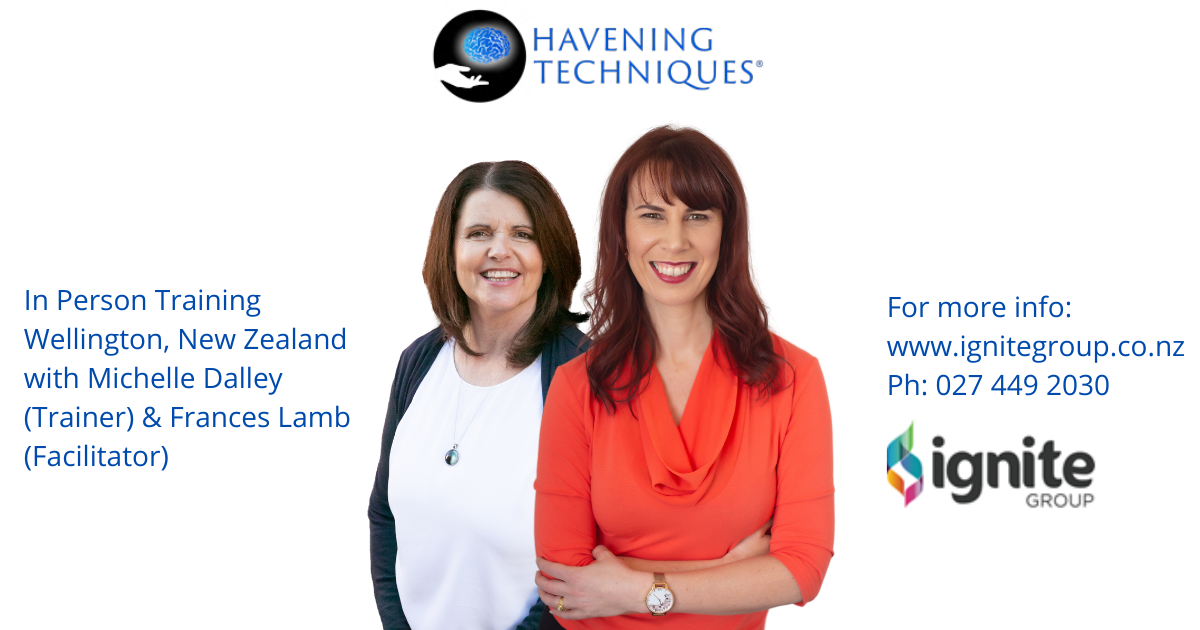 108 Berl House
The Terrace
Wellington